Monomer
NAIL SCULPTING LIQUID
Formulated with an advance blending formula, low-odor, color stabilizer and excellent adhesion to nail enhancements.
Monómero líquido, bajo en aroma con una formula avanzada de EMA que estabiliza el color, provee excelente adhesión, larga duración y no se evapora.
Gel System
BUILDER GEL SYSTEM
Strong, flexible & odorless combination of acrylic & gel
SISTEMA DE GEL AVANZADO: combinación de acrílico y gel sin aroma, flexible y resistente.
Prep & Finish
La preparación y sellado correcto es la clave para obtener un set de uñas de larga duración.
Acrylics
ACRYLIC & DIP POWDERS
Self-leveling, long-lasting, bubble free, rich pigmentation and excellent adhesion
Variedad extensa de acrílicos translucidos, de colores, sistema dipping, covers y más.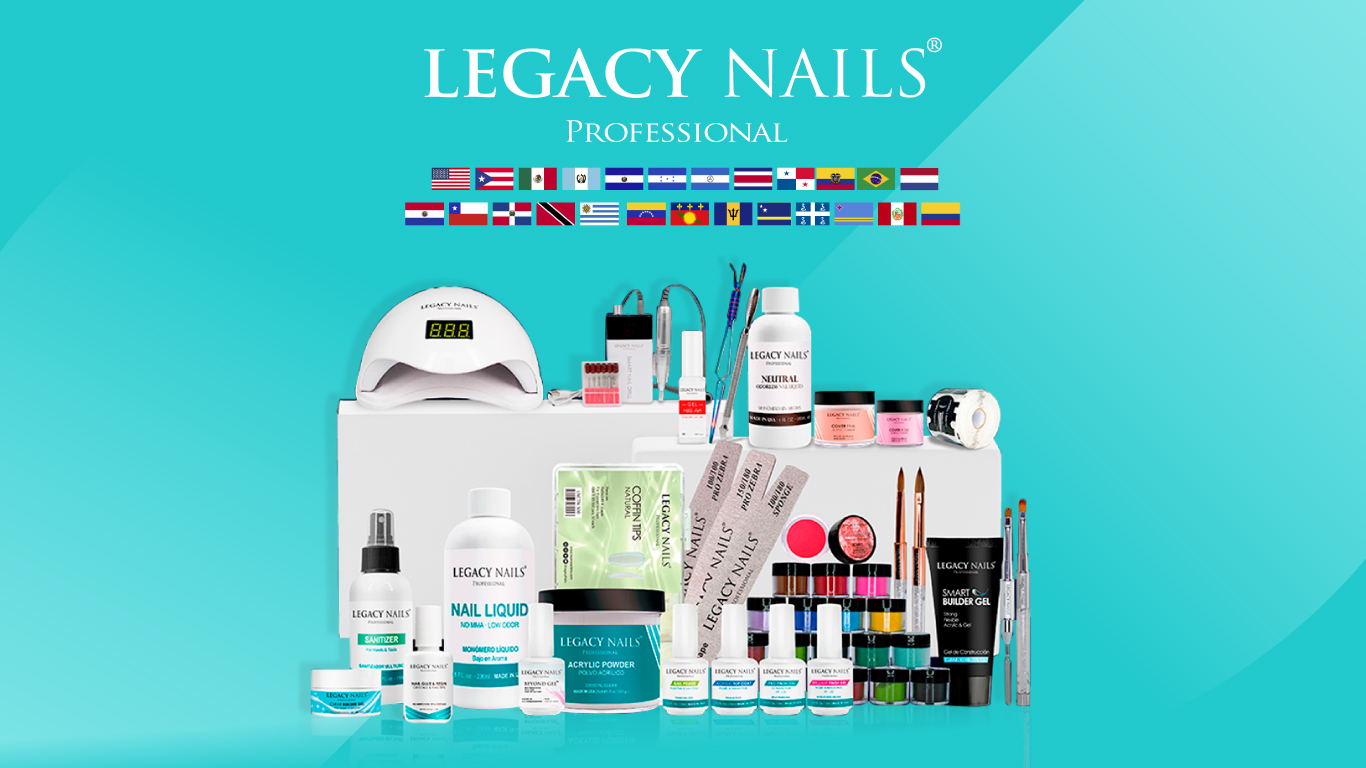 LEGACY NAILS is a professional product line for nail artists, based in Los Angeles, CA USA and distributed in over 25 countries of America and Europe, through authorized distributors.
LEGACY NAILS product line features acrylic & gel nail systems such us colored and translucent acrylic powders, monomers, cover acrylics, prep and finish products, soak-off gel polish, top coats, finish gels, builder gels, essential products, e-filing, accessories and much more.
Would you like to join our LEGACY?
BECOME AN AUTHORIZED DISTRIBUTOR
Become a professional nails artist by mastering your knowledge and skills with our education program. Click to see more details.
NEXT WORKSHOPS